Stuff about Audio and Electronics
All trademarks mentioned here are the property of their respective owners.

Here's my Amp Mods document (PDF), it details a bunch of guitar amp mods and rebuilds I did, mostly from the '90's while working for Shiloh Music but some a little more recent. Back then it was economical to get a silverface Fender from a pawn shop for cheap (didn't matter much if it was broken) and gut some or all of it and create a new amp, typically with an overdrive channel and an effects loop.

Here's a page about using JFETs, a transistor type that comes close to working like a tube.

Stuff about my home gig designing surface mount electronics.


The Smokin Tone overdrive
12/13/17 - This is a JFET-based overdrive preamp that can be dialed from almost clean to heavy distortion. The design has three gain stages with a compensated gain control between the first two stages (at low gain it boosts the highs, at high gain it cuts the lows), a fixed high boost between the last two stages, and tones after that - inspired by my amp mods and not coincidently it sounds a lot like a high-gain tube amp. The stock design has a true bypass switch but can be wired to leave the unity-gain output buffer in place even when bypassed. Very low current drain, less than 2ma and most of that's for the LED.

Here's an early one in light purple (can't get that case anymore) and later ones in blue and dark purple cases...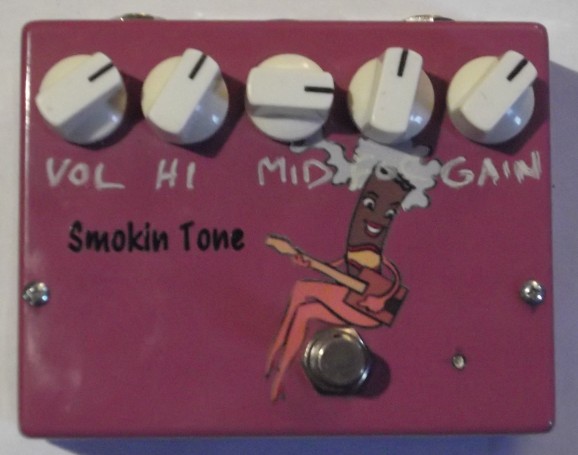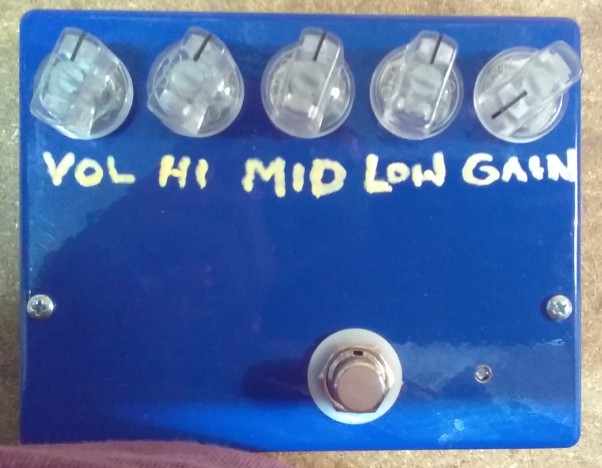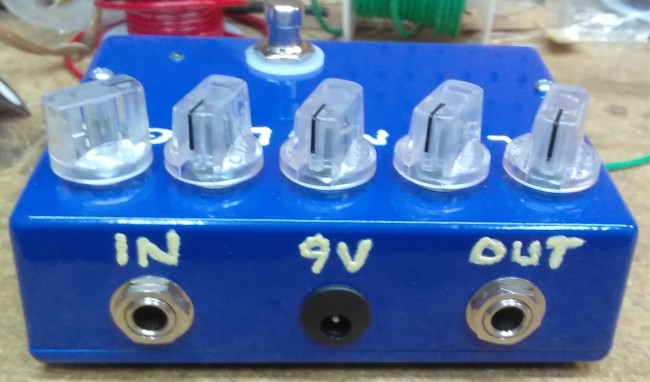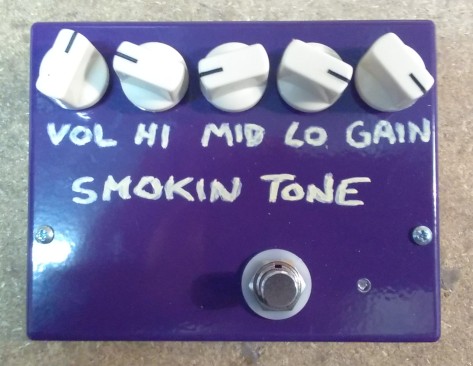 A view of the insides...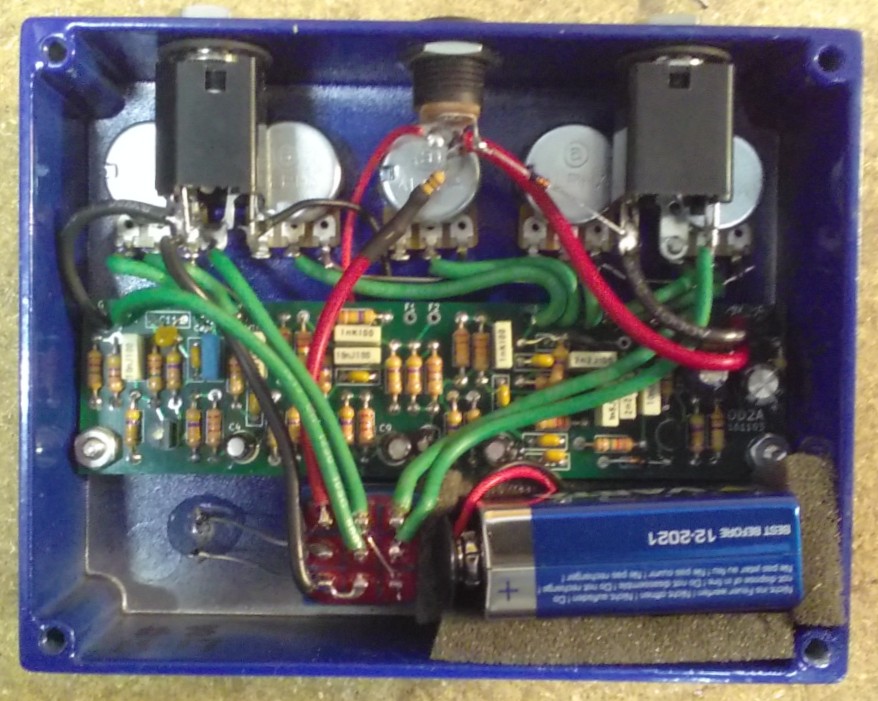 Eventually I'd like to get someone else to make the cases pre-drilled with professional silkscreening but for now just making them myself as needed and labeling as requested or however I feel like. Order from the SmokinTone page, $179+tax. Customizations are available, including case color and doodling, more or less gain, optimizing for bass (more lows, more output, less gain) and always-buffered output.


The Smokin Tone "Professional Octal Tube Amplifier" Head

12/13/17 - Recently I built a compact tube amp head for Chuck Kotlarus...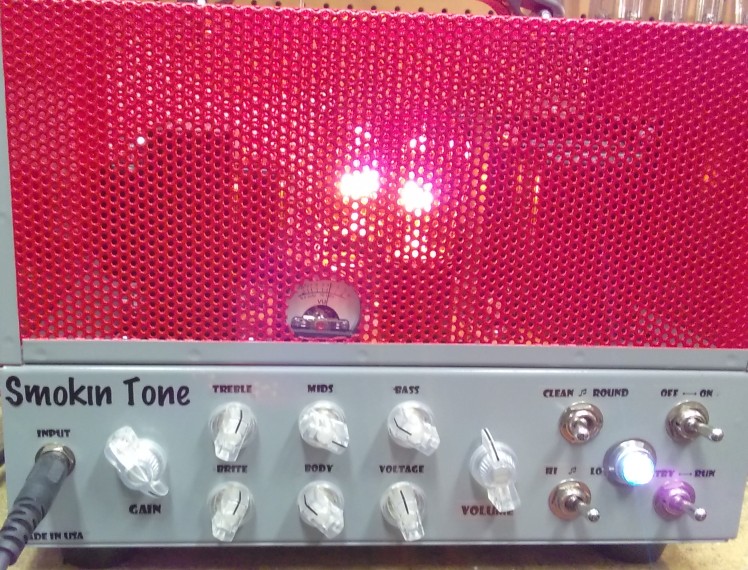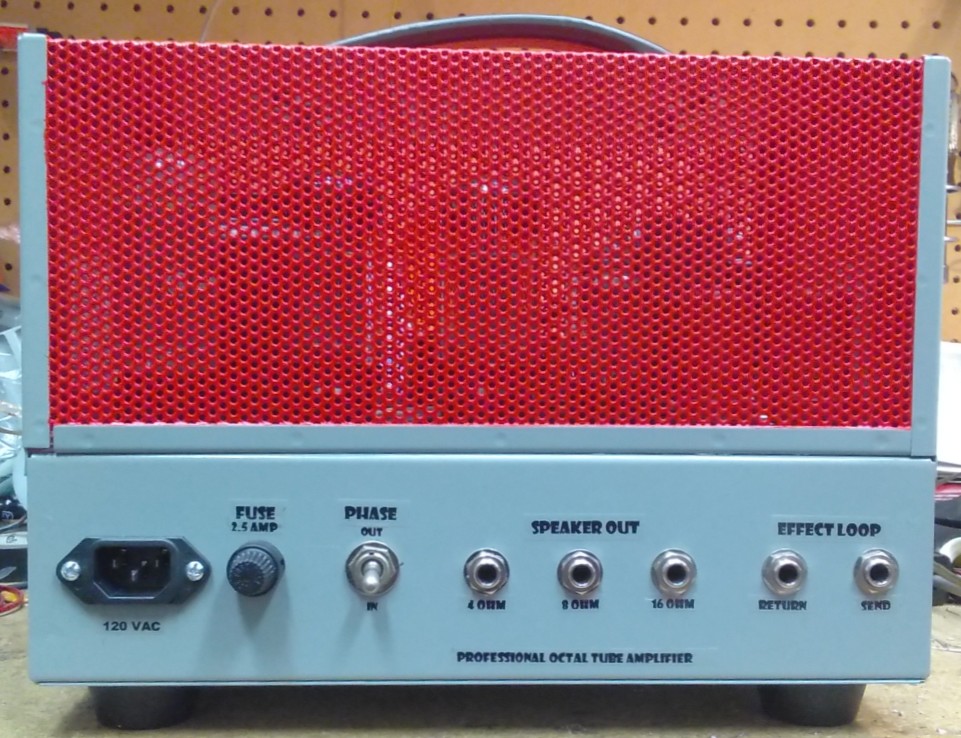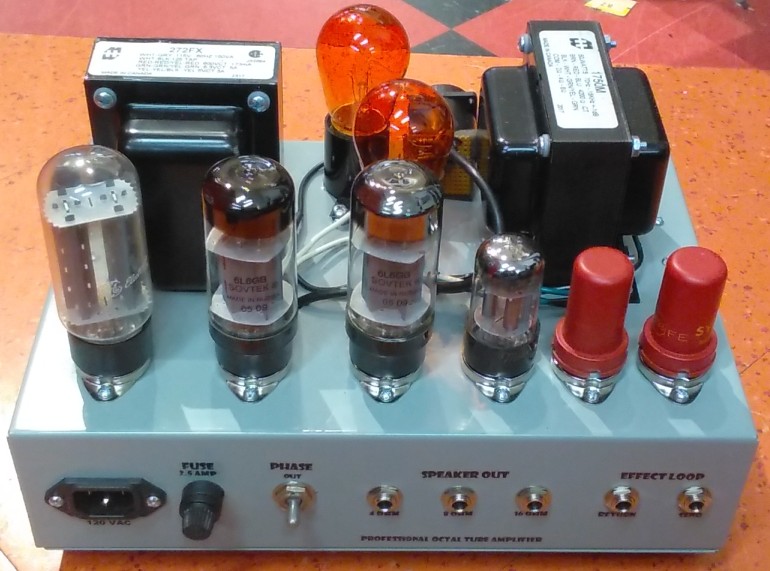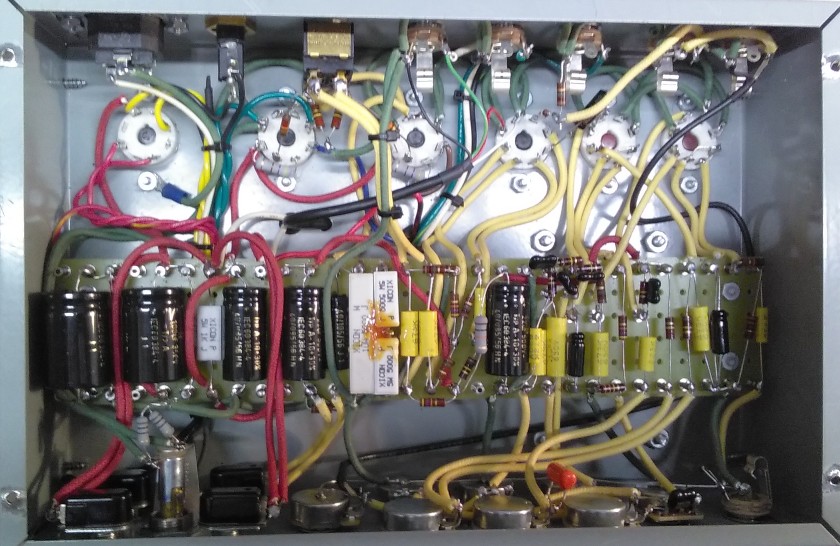 Specs for this particular amp...

two rare 5693 (mil-spec 6SJ7) pentode preamp tubes
compensated gain control between the preamp tubes, goes from clean to fairly dirty
brite and body controls sets the pre-clip high and low EQ
voltage control adjusts the screen voltage of the 2nd pentode
mostly traditional post-clip tone stack and master volume
non-buffered effects loop between master volume and power amp section
6SL7 tube for gain makeup and split-load phase inverter
two 6L6 tubes and 5U4 rectifier for 25 watts of cathode-biased class-A power
low power switch inserts light bulbs to reduce the power to about 10 watts
clean/round switch removes cathode bias capacitor for a more rounded clip
phase switch to avoid cancellation when using with another amp
meter shows relative output level (Chuck likes meters...)

A cool thing about this amp is the low power switch that inserts two 11 watt bulbs in series with the output transformer center tap.. the bulbs pulse with the signal and because it's a class-A amp, they dim when it goes into clipping. I've seen a lot of schemes for reducing output power (usually done by switching to triode wiring or varying the screen voltage) but never tried the obvious - just put a resistor in series with the output transformer feed. That worked but a resistor there gets very hot, so used light bulbs instead.

Scope shots for normal, round and low power settings...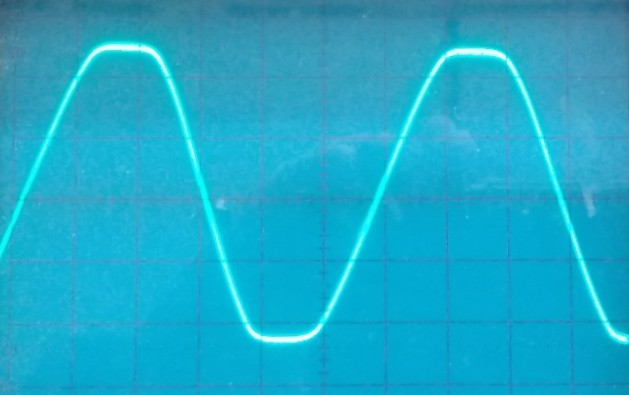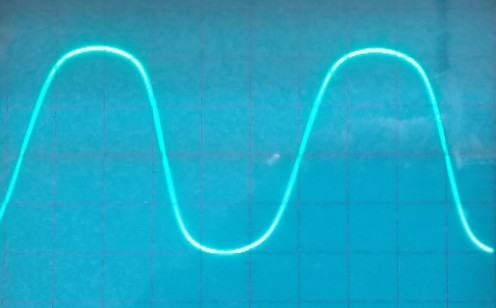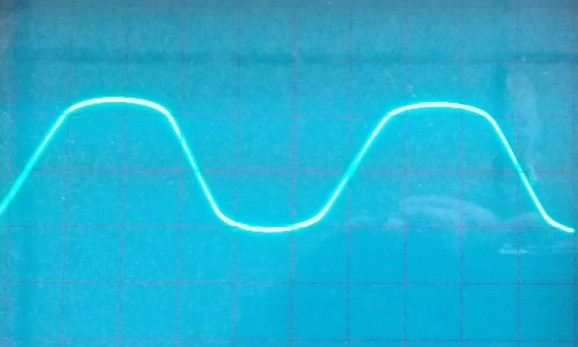 Overdrive with different gain and voltage settings...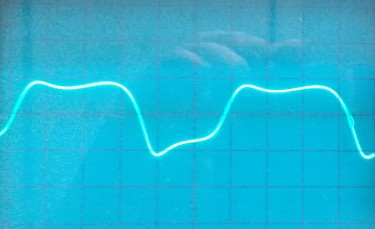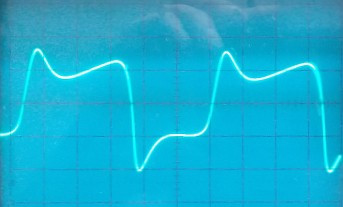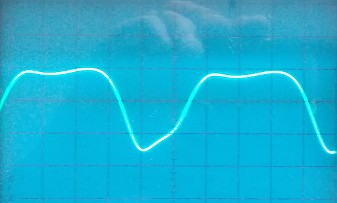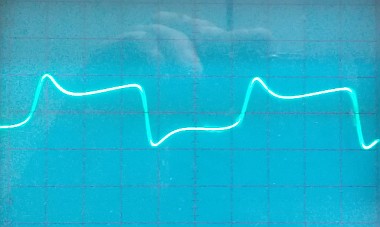 Cool stuff!

Planning on making another one just like this one and maybe some other variations, I love the chassis. Possibilities include using common 12AX7 preamp tubes (6SJ7's are rare and often noisy), gain or channel switching, and a class AB configuration for 40 to 50 watts output power. It's very hard to predict what another musician will want in an amp - some like two or three knobs, some want independent channels and output power needs vary widely. At Skully's Saloon where I play and run sound even a 15 watt amp can be too loud, but a downtown country gig might need 100 watts of clean. For what I do a simple gain switching scheme where it just boosts the preamp gain and drops the output level works for me. Others need full channel switching or no switching at all because they use pedals for that. So for now treating it like an amp mod... customer tells me what they want then I make it.

---
Terry Newton (wtn90125@yahoo.com)